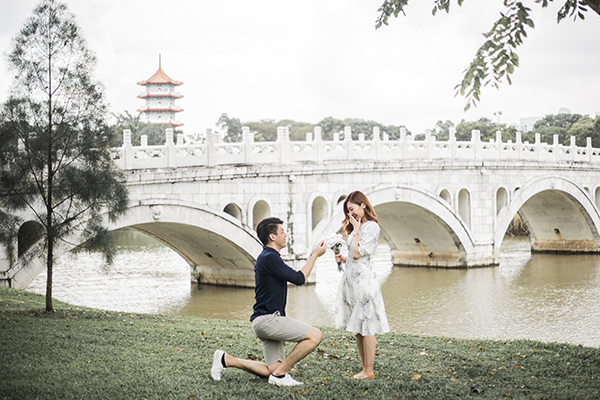 Deciding where to propose can be difficult. Not to mention the setting and picking the right moment to propose. You could just be one of those people that keeps it simple and proposes in the house. However, many people around the world like to do it on holiday.
There are plenty of countries on this planet that have the perfect backdrop/ setting for a proposal. Here are just a select few that you pick for that special moment.
Paris, France
Let's get the most important one out the way first. Paris, which is also known as the city of love, is a popular destination for a proposal. One thing that is recommended is that you do it before the streets of Paris are flooded with tourists. Try your best to avoid busy areas such as the Eiffel Tower or the Louvre. Aim for the corners of the city, the streets of Paris make everywhere look like the perfect backdrop.
France is the home of Art Deco. It is where the style was created. So you could set the mood by proposing with an art deco engagement ring. This depends on whether or not your other half enjoys this style. 
Florence, Italy
Many cities in Italy are great for a wedding proposal. You are probably surprised that Florence is on the list before Venice. There are many wonderful places that you can choose from to propose to your second half. Book a boat tour down the riven or even propose at the top of the Duomo bell tower.
It is the perfect city for those that love art at the end of the day. It can also be a busy city at times with the food markets that they offer as well as the cafe scene that the Tuscany capital has. If Florence is not for you then you will struggle with other countries as it is a wonderful city.
Marrakech, Morocco
Now, moving away from Europe, to Africa. It is a completely different city compared to the others that have been mentioned already. Morocco is a wonderful country. Especially if you are one of those people that loves a hot holiday destination. There are a few wonderful places to propose in Morocco such as the Atlas mountains or the rooftops of Riad with a vintage engagement ring.      

Los Angeles, USA
Los Angeles is another great destination for a proposal. There are many places that you can visit as well for a proposal which is what makes it great. You can either go to Disneyland for a fairy-tale proposal or venture to the hills of Hollywood. LA is a surprisingly great place for a proposal.
Summary
There are many more wonderful places to consider for your wedding proposal. Some places ooze love and others are quirky. At the end of the day, it does not matter where you propose. It is all about the moment and who it is with.